Panthella Mini 13.2-in Mushroom-Shape LED Table Lamp - Louis Poulsen
Price: $618.00

$525.30
Code: panthellaminitable
Authentic Merchandise > Best Price > Free Shipping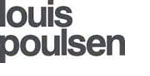 Panthella Mini® Led Table Lamp
Louis Poulsen Lighting, Denmark
Designer:
Verner Panton (b. Copenhagen 1926/1998)
Manufacturer:
Louis Poulsen
With its mushroom-shaped lamp design modeled after Verner Panton's larger original vintage Panthella lamp designs, our 'Panthella Mini' adds a space age look to 1960s table lamps. Louis Poulsen's Panthella Mini® LED End Table Lamps (13.2" height) are small (white/black/blue/red) mid century modern bedside table- & night lamps (semi-dimmable) for bedrooms or end tables. The brightness of the lamp is easy to adjust with a 3-level brightness controller located on the electrical cord. Colorful Danish-designed Panthella Mini table lamps have round mushroom-formed lampshades and tulip bases. Mini Panthellas are illuminated by a single bulb; switch on the cord. The beautiful space-age design curves and vibrant assortment of colors ensure that this fixture fits into any space.
This utterly modern space age style table lamp displays the exemplary design talent of Danish-Swiss designer. Verner Panton (1926-1998) designed the Panthella lamp in 1971 . Is is now available in mini size. The metal version directs the light directly downwards and creates a soft and comfortable illumination due to the inner white painted shade and the reflection from the trumpet shaped stem. The acrylic version leaves a diffuse comfortable light atmosphere due to the colour and the downward reflection from the inner shade. Always stylish, effortlessly elegant and uniquely beautiful, the Panthella mini lamp is a modern classic that evokes a refined atmosphere. The Panthella mini lamp is a modernist light vessel to be treasured forever. Its gracious rounded curves and organic shape make it an easy choice for any interior and it works equally well with antique and modern furniture.
The lamps light source is hidden under a metal (or acrylic for white) shade and a tulip/trumpet-like base. This contributes to a beautiful distribution of light and a well balanced form.
Verner Panton (1926 - 1998) was the frontrunner in 1960s Danish/Swiss furniture and lighting design. He became famous for his contributions to 'Space Age Design' as well as for the worldwide success he enjoyed with his striking Panton™ Chair. He is legendary for his influential installations (Visiona), textiles (Mira-X), lighting fixtures (Louis Poulsen, Luber, Verpan) and modern chairs (Panton's iconic S Chair).
Light Bulb included
with every Stardust purchase.
No need to waste precious time looking for the right bulb.
Stardust always includes the required Louis Poulsen light bulb.
Size:
9.8" diameter x 13.2" height; 10' electrical cable
Light Source:
1 x 10W 120V COB LED module, 2700K
Product Specifications:
Product Name: Panthella Mini® LED Table Lamp
Brand: Louis Poulsen
Design: Verner Panton
Release Date: 1971
Production Date: current
Product ID: 1456231125
MPN/Manufacturer ID: 5744165235
Item Number: LPL-PANTHELLA-MINI-LED-TABLE-LAMP
GTIN: 00192321382306
Models: 5744165219 5744165222 5744165248 5744165251 5744165264 5744165277 5744165280 5744165293 5744165303 5744165316 5744165235
Materials: acrylic
Item Weight: 3 lbs
Product Dimensions: 13.2 x 9.8 in
Assembled Height: 13.2 inches
Assembled Length: 9.8 inches
Assembled Width: 9.8 inches
Assembly Required: no
Use: bedroom, living room
Product Category: lighting
Collection: table lamps
Mounting: standing
Shape: round
Pattern: solid
Texture Shade: glossy
Style/tradition: mid century modern, space age
Number of Lights: 1
Included Components: bulb included
Maximum Compatible Wattage: 10
Voltage: 110 volts
Specific Uses: indoor use only
Fixture Features: dimmable with in-line dimmer, direct and diffused lighting
Shade Material: acrylic
Light Direction: downward, diffused
Power Source: corded-electric
Type of Bulb: fixed/stationary
Shape of Bulb: A15
Start Up Time: Instant-On
Certification: UL, cUL, dry location, IBEW
In Stock.
Usually ships in 3-4 business days.
We also recommend
$1,010.00 $858.50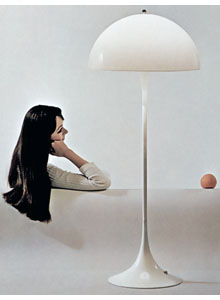 $1,298.00 $1,103.30
$768.00 $652.80