Louis Poulsen Panthella 320 Table Lamp
Price:

$768.00
Code: panthellatable320
Authentic Merchandise > Best Price > Free Shipping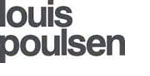 Louis Poulsen Panthella 320 Modern Table Lamp

Designer:
Verner Panton
Manufacturer:
Louis Poulsen
This distinctive Panthella 320 table lamp will enhance the décor of any room with its attractive design, quality materials, and fashionable finish. Instantly update the look of your room with its stylish contemporary design. The fixture emits a soft, comfortable, glare-free, light. The metal-shade versions direct the light directly downward, creating a pleasant illumination due to the inner white-painted shade and the reflection from the trumpet-shaped stem. The opal acrylic produces a diffused, comfortable light due to the translucent shade, the downward reflection from the inner shade, and the reflection from the trumpet-shaped stem. Panthella 320 lamp provides beauty and durability without overpowering your decor.
Designer and architect Verner Panton (1926-1998) created Panthella in collaboration with Louis Poulsen in 1971. Panton's figurative and playful design radiates his larger-than-life personality. Without compromising on quality or functionality, the world-renowned Dane continued to develop new materials for the colorful and captivating spaces that he created from his enticing designs. Panthella stands out as one of Panton's most significant design icons with its organic shape, which mirrors the softest of light. Panton intended to create a light with the organic shapes for which he is known, and where both the stand and the shade serve as reflectors. With its non-glaring light, Panthella serves as a beautiful example of Panton's brilliant ability to create atmospheric illumination. 50 years after the introduction of Panthella, the Panthella Table 320 was introduced in a new size with a diameter of 32 cm, which is a medium size that sits between the Panthella MINI and the Panthella Table 400.
Panthella Table 320 is available with a metal shade in metalized brass or a high-luster chrome finish. Panthella Table 320 is also available with a white opal acrylic shade and a white trumpet-shaped stem or with a gray opal acrylic shade and high-luster chrome trumpet as in Panton's original finishes for the larger Panthella designs from 1971. The translucent opal shades diffuse the light to softly illuminate their surroundings.
Verner Panton was one of the most influential designers of the 20th century. Verner Panton's work includes a beautiful collection of futuristic styled furniture, space age lighting and psychedelic installations. His design was consistently brilliant, he created an impressive collection of sensual shaped furniture in vibrant colors and even added sound and smell to his interior projects so one could become completely one with his surroundings. Verner Panton was first to create inflatable furniture, pioneered with the much acclaimed single molded plastic Panton chair and refused to accept gravity by creating the Flying Chair. Verner Panton envisioned a colorful space age future. His career was highlighted by the psychedelic space age Visiona Landscapes he created for Bayer AG in 1968 and 1970 that have now achieved cult status.
Dimensions: 12.6" Diameter x 17.2" Height x 12.6" Length, 3.3 lbs
Technical Product Details & Information:
Made by:
Louis Poulsen, Denmark
Design by:
Verner Panton
Collection: Louis Poulsen Table Lamps
Cable Length: 8.2'
Cord Type: White plastic with plug.
Switch: On/Off
Material Lamp Shade: translucent white (opal) acrylic or metal
Material Lamp Base: translucent white (opal) acrylic
Light Source: 1x10W G16.5/candelabra for White Opal, Chrome and Brass, or 1x7.5W G16.5/candelabra for Grey Opal
Bulb included: yes
Use: indoor
Product Reference:
Panton World
Museum Reference:
VernerPanton.com
View all by
Verner Panton
View all from
Louis Poulsen
Usually ships in 3-4 business days.

View other Louis Poulsen lighting ideas, floor lamps and pendant lights.