Louis Poulsen Patera Pendant Light by Oivind Slaatto
Price:
$1,450.00
Code: patera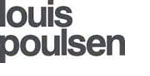 Louis Poulsen Patera Pendant Light
Øivind Slaatto - Louis Poulsen - Denmark
Designer:
Øivind Slaatto
Manufacturer:
Louis Poulsen
Patera Pendant Lamp by Louis Poulsen is made of a lightweight yet durable PVC material to offer quality performance. It features an elegantly-designed glowing sphere that emits dimensional light and is built up of tiny diamond-shaped cells. The sphere is designed in a way that it produces glare-free, 360-degree illumination, creating a cozy ambiance to interior spaces. Each cell is carefully designed to capture light and to shield the light source from the viewing angles above 45 degrees. Each cell glows. Below 45 degrees, the fields are open to direct light downwards. A small amount of light is also sent upwards to illuminate the ceiling. The striking Patera pendant lamp light has been designed and created by Øivind Alexander Slaatto for a Danish lighting manufacturer Louis Poulsen. The illumination produced by the complex construction creates a pleasing atmosphere to make you feel fully relaxed.
Dimentions and weight:
Small 17.7" Diameter, 4.4 lbs (Incandescent), 8.6 lbs (LED)
Medium: 23.6" Diameter, 6.6 lbs (Incandescent), 9.5 lbs (LED)
Large: 35.4" Diameter
Light Source:
Small 17.7": 1 x 100W Incandescent A19 E26
Small 17.7": 44W LED 2700K Integrated
Small 17.7": 44W LED 3000K Integrated
Medium 23.6": 1 x 200W Incandescent A23 E26
Medium 23.6": 65W LED 2700K Integrated
Medium 23.6": 65W LED 3000K Integrated
Large 35.4": 1 x 200W Incandescent A23 E26
Large 35.4": 97W LED 2700K Integrated
Large 35.4": 97W LED 3000K Integrated
More Information:
Mounting: Canopy: White. Cord type: 2-conductor, 18 AWG white PVC power cord.
Cord length: 12'
Material: Shade: Matte PVC sheet. Frame: Clear polycarbonate inserts with white painted steel rods.
Incandescent socket support: brass rod with matte chrome finish.
LED: Aluminum heatsinks and copper heat pipes. Class: cULus, Damp location.

Recommended cleaning substances:
Wipe off dust with a dry, soft cloth. Remove greasy spots etc. with a soft cloth dampe- ned in lukewarm water (<122° F/ 50° C) with a mild detergent. Use a thin brush through the openings or use compressed air to remove dust from the lamellae.

Usually ships in 1-2 weeks