Louis Poulsen Original LC Shutters Pendant Lamp, White
Price:
$652.00
Code: lc-shutters-louispoulsen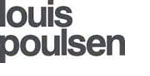 Louis Poulsen LC Shutters Pendant Lamp in White
LC Shutters Lamp designed by Louise Campbell
White, Powder Coated with White Foils
Designer:
Louise Campbell
Manufacturer:
Louis Poulsen
Louis Poulsen LC Shutters Pendant Lamp in White.
Made by Louis Poulsen Lighting in Denmark.
LC Shutters, the new pendant light fixture designed by
Louise Campbell
for
Louis Poulsen
, is as carefully thought through as the rest of the Louis Poulsen collection. In a similar way to
Poul Henningsen
, whose iconic
PH Lights
form the backbone of
Louis Poulsen's
decorative lamp collection, Denise Campbell's LC Shutters combines two of Poul Henningsen's trademark elements. To protect the eye from glare by ensuring that the light cannot be seen, and to distribute the light where it is needed. The LC Shutters, produced by Louis Poulsen in Denmark, is a beautiful new contemporary modern
pendant lamp
perfectly suited for both home- and office use. LC Shutters looks absolutely stunning when suspended over a dining room table or office table. The LC Shutters lamp is
UL listed
for both residential- and commercial applications.
The concentrated light from the LC Shutters is filtered through an opalescent diffuser to ensure soft, comfortable light distribution. The softened light creates a pleasant atmosphere within the shade and ensures a gentle lighting effect on the outside, helping to illuminate and define the LC Shutter's shape when lit. The aim was to create a comfortable and atmospheric lighting fixture in both private and public settings.
Louise Campbell said about the design of the LC Shutters lamp "...the job is to create the transition from hard light to gentle light, to distribute the light kindly around the room, without wasting more light than necessary in the process... by letting the light slip through the many cracks and openings and seep soft and gently through the small platforms." Of course, it also has to contribute towards the atmosphere of the space – as she says, "It is all about finding a delicate balance between function and style".
For your convenience, Stardust will include the matching light bulb with the LC Shutters.
> view additional LC Shutters product images
Collection:
Louis Poulsen
Dimensions: 17.3"DIA x 8.11"H
Light Source: 1/42W/CF GU24 US self-ballasted pin base
Voltage: 120V
Cable Length: 12'
Material Shade: spun aluminum, punched and embossed
Material Suspension: die cast aluminum
Material Diffuser Ball: rotation molded frosted PE plastic
Ceiling Canopy included: yes (color is white)
Certification:
cUL
,
dry location
,
IBEW
Weight: 7 lbs
Category:
lighting
,
lamps
,
pendant lamps
Style:
danish
,
modern
,
contemporary
,
transitional
Louis Poulsen
Product Code: LC-SHUT-P
In Stock & Ready to Ship.
Usually ships in 3-5 business days.
Free shipping, insurance, tracking number!
110% Low Price Match Guarantee on Louis Poulsen*!
No additional Sales Tax on Louis Poulsen lighting*!
Friendly and Knowledgeable Customer Service!

View other Louis Poulsen lighting ideas, floor lamps and pendant lights.
We also recommend