Louis Poulsen Modern White PH5 Pendant Light by Poul Henningsen
Price: $1,224.00

$979.20
Code: ph5modernwhite
Authentic Merchandise > Best Price > Free Shipping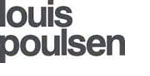 Louis Poulsen PH5 Lamp
Modern Pendant Light designed by Poul Henningsen
Color is Modern White
Designer:
Poul Henningsen
Manufacturer:
Louis Poulsen
Louis Poulsen PH5 pendant lamp.
Made by Louis Poulsen Lighting in Denmark.
Poul Henningsen designed the PH5 lamp for Louis Poulsen in 1958. The PH5 lamp comes in nine attractive colors which were inspired by the 1950's. The classic PH5 is designed with a matte finish which reflects light off the colored shades.
The PH5 lamp provides 100% glare-free light. Its design is based on the principle of a reflective three-shade system, which directs majority of the light downwards. The fixture emits both downward and lateral light, thus illuminating itself.
The PH5 lamp is considered to be a classical masterpiece and the ultimate functional style icon. This modern pendant lamp was designed by Poul Henningsen more than 50 years ago. Poul Henningsen named it the PH5 because the diameter of the top shade is 50 cm. The PH5 lamp consists of three reflecting shades, a cone and two smaller colored shades designed to improve the light source's color rendering properties.
The PH5 lamp is a classic pendant light icon of mid century modern Scandinavian design. Always stylish, effortlessly elegant and uniquely beautiful, the Louis Poulsen PH5 Lamp is a modern classic that evokes a world of luxury and sophistication. A mid-century modern classical masterpiece to be treasured forever.
Dimensions: 10.5"H x 19.5"DIA
Cable Length: 12' (White Textile)
Weight: Max 5lbs.
Material: aluminum
Finish: Classic (white) or Modern White, Matte powder coated. Hues of Blue, Hues of Green, Hues of Grey, Hues of Orange, Hues of Red, Hues of Rose, Matte wet painted.
Light Source: 1 x 22W A21 LED
Bulb included: Yes
Ceiling Canopy included: Yes
Certification: cUL, dry location, IBEW

Usually ships in 2-3 business days.