Louis Poulsen Yuh Modern Table Lamp by GamFratesi
Price: $886.00

$753.10
Code: Yuh_Table
Authentic Merchandise > Best Price > Free Shipping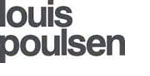 Louis Poulsen Yuh Table Lamp
Designer: GamFratesi
Manufacturer:
Louis Poulsen
For a look that's clean and contemporary, the 24.01" dimable Yuh Table Lamp ticks all the right boxes. Louis Poulsen's Yuh is a sleek minimalist (adjustable) 1-LED light matte white/black bedside and table lamp to update your bedroom, study, desk and more. A slim-profile mixes with a modern high-end designer motif to complement any contemporary decor. Try setting this lamp beside your computer in your home office, then complement the modern look by adding two of them next to your bed for 15 to 100% dimable and fully adjustable illumination.
Yuh is the phonetic form of 'you', the letters represents the sound made by the voice to say "you". It can rotate, rise and lower, illuminating and creating ambience in the desired area. The shade is determined geometrically from the functional movement that the screen performs on the vertical pipe. A minimal shape created from a circle to a line. Yuh table lamp provides direct glare-free downward directed light. Built-in LED technology provides high quality light with stepless dimming down to 15%. Timer function automatically turns off the light after a chosen duration of 4 or 8 hours, or can be set to stay permanently on. Memory function allows light level to be set for each time the fixture is connected to main power. A button at the top of the tube acts as the switch and dimmer.
GamFratesi's design take their creative drive from a fusion of tradition and innovation in an experimental approach to their chosen materials and techniques. Each with their own traditional background, Stine Gam and Enrico Fratesi draw on classic Danish furniture and craftsmanship as well as a classic Italian intellectual and conceptual approach. Understanding a tradition and addressing it actively in the workshop makes it possible to expand on it. From this cross-cultural substrate, they create design that respectfully reflects tradition while also featuring unique embedded stories, symbols and associations, often expressed through minimalism. GamFratesi was founded in 2006 by Danish architect Stine Gam and Italian architect Enrico Fratesi. They met at the Department of Architecture at the University of Ferrara in Northern Italy in 2004 and have since studied together at the Aarhus School of Architecture in Denmark. GamFratesi have a studio in Copenhagen.
Celebrating Louis Poulsen's philosophy of designing to shape light and inspired by the classic virtues of Danish design, Stine Gam and Enrico Fratesi, who make up GamFratesi, the most stirring design duo of our time, have designed a lamp dubbed Yuh. With an impressive knowledge of design history and inspired by Poul Henningsen's philosophy about light, combined with Arne Jacobsen's geometric shapes, GamFratesi pays homage to the legends and adds their own characteristic aesthetic playfulness to the new Yuh Lamp.
> download PDF file
Dimensions: 24" height x 7.9" width
Technical Product Details & Information:
Made by:
Louis Poulsen, Denmark
Design by:
GamFratesi
Collection: Louis Poulsen Table Lamps
Cable Length: 10'
Weight: 7 lbs
Voltage: 120V (made for USA)
Cable Type: 3-conductor, 18 AWG white PVC power cord
Material: Shade and base: Die cast aluminum. Stem: Extruded brass
Finish: White or black. Matte wet painted.
Light Source: 10W LED 2700K
Voltage: 120V
Certification: cUL listed, Dry location. IBEW.
Use: indoor
Country of Origin: Denmark
Product Category: table lamps
Style: Danish, modern, design
In Stock.
Usually ships in 3-4 business days.

View other Louis Poulsen lighting ideas, floor lamps and pendant lights.