Louis Poulsen PH Snowball White Pendant Light by Poul Henningsen
Price: $4,078.00

$3,466.30
Code: snowballlamp
Authentic Merchandise > Best Price > Free Shipping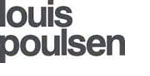 PH Snowball® Pendant Light (Original)
White Lacquered Stainless Steel
Louis Poulsen Lighting, Denmark
Designer:
Poul Henningsen (b. Copenhagen 1894/1967)
Manufacturer:
Louis Poulsen
Designer: Poul Henningsen. Date: 1924. Brand: Louis Poulsen®. Handcrafted in Denmark. Henningsen's Danish modern white LED/energy-efficient-ready PH Snowball® Pendant Light is made with a glossy lacquered 15.7-inch aluminum shade. This decorative piece of accent lighting is one of Poul Henningsen's most famous Danish light fixture designs. This original single-light midcentury hanging lamp is an updated modern reissue by Louis Poulsen. Its style/tradition is clearly Danish since its looks echo the Scandinavian minimalist design style.
PH Snowball designed by Poul Henningsen (1924), made by Louis Poulsen Lighting in Denmark. The PH Snowball lamp is considered to be a masterpiece of mid century modern Scandinavian design. This modernist pendant lamp displays the exemplary design talent of Danish designer Poul Henningsen. Poul Henningsen designed the PH Snowball lamp in 1924. This modern pendant light is the ultimate modern icon. Always stylish, effortlessly elegant and uniquely beautiful, the PH Artichoke lamp is a modern classic that evokes a world of luxury and sophistication. The PH Snowball lamp is a modernist light vessel to be treasured forever. It is considered by many to be an artwork suspended in space. The gracious shape of the PH Snowball makes it an easy choice for any refined interior.
Light Bulb included
with every Stardust purchase.
No need to waste precious time looking for the right bulb.
Stardust always includes the required Louis Poulsen light bulb.
Size:
15.7" diameter x 15.4" height; 159.4" max adjustable height
Light Source:
LED: 1 x 22W max 120V A21 shape, screw-in, 44W LED/3000K or 44W LED/3000K-1800K D2W
Product Specifications:
Product Name: PH Snowball® Pendant Light
Brand: Louis Poulsen
Design: Poul Henningsen
Release Date: 1924
Production Date: current
Item Number: LPL-PH-SNOWBALL-PENDANT-LIGHT
Product Code: 5741905171
GTIN: 5703411003008
Materials: aluminum, steel
Item Weight: 28.65 lbs
Product Dimensions: 15.4 x 15.7 in
Assembled Height: 15.4 inches
Assembled Length: 15.7 inches
Assembled Width: 15.7 inches
Assembly Required: no
Use: home, office
Texture Shade: glossy
Voltage: 110 volts
Specific Uses: indoor use only
Fixture Features: dimmable with wall dimmer, height-adjustable, diffused lighting
Shade Material: aluminum
Light Direction: diffused
Certification: UL, cUL, dry location, IBEW
In Stock.
Usually ships in 2 weeks