PH-FIVE|5 Contemporary Suspension Light by Louis Poulsen
Price:
$996.00
Code: phfivecontemporary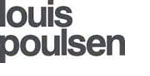 PH FIVE|5 Contemporary Suspension Light by Louis Poulsen
Limited Color Edition based on 1950s Style - Denmark
Designer:
Poul Henningsen
Manufacturer:
Louis Poulsen
> Free Shipping
> 110% Price Match
> No Sales Tax
The PH-FIVE|5 Contemporary was introduced by Louis Poulsen in 4 classic matte color combinations that celebrate the style of the 1950s. The new color range of Louis Poulsen's PH-FIVE Contemporary makes the role of the lighting in the overall interior design more pronounced. The color combinations range from soft white/rose and rose/green to the more masculine and tough army green/dark grey and dark grey/turquoise. All the color variants have a matte surface giving the distinct design extra softness.
Shades: spun aluminium. Anti-glare disc: blue, red, pale rose, green, dark grey or turquiose, spun aluminium. Struts: aluminium coloured, purple or bronze coloured, rolled aluminium. Cable 3x0,75mm. Canopy. Cable length 3m.Weight 2.5kg.Class: ingress protection ip20. Electric shock protection i w. Ground.
Made by:
Louis Poulsen, Denmark
Design by:
Poul Henningsen
Collection:
Louis Poulsen Pendant Lamps
Louis Poulsen Product Code:
PH5
Dimensions Lamp Shade: 19.7"DIA x 11.1"H
Cable Length: 12'
Cable Type: 3-conductor, 18 AWG white PVC power cord
Material Lamp Shade: white powder coated aluminum
Material Metal Lamp Holder: white opal glass light diffuser
Light Source: 1 x 200W/A-23W/IF medium
Light Bulb: screw-in base (incandescent, halogen, fluorescent or LED)
Bulb included: yes (1 x 100W incandescent or similar)
Certification: cUL listed, Dry location. IBEW.
Use:
indoor
,
residential
,
commercial
Country of Origin:
Denmark
Product Category:
lighting
,
pendant lamps
Style:
Danish design
,
modern
,
contemporary
Product Reference:
PH-lamp Wikipedia, exhibited
Manufacturer Reference:
Louis Poulsen Wikipedia, exhibited
Museum Reference by:
Poul Henningsen (Danish, 1894–1967)
Country of Origin:
Denmark
View all by
Poul Henningsen
View all from
Louis Poulsen
In Stock & Ready to Ship.
Usually ships in 3-5 business day.
Free shipping, insurance, tracking number!
100% Low Price Match Guarantee on Louis Poulsen design!
Friendly and Knowledgeable Customer Service!

View other Louis Poulsen lighting ideas, floor lamps and pendant lights.