Louis Poulsen Stainless Steel PH Artichoke Lamp by Poul Henningsen
Price:
$9,737.00
Code: phartichokesteel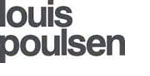 Louis Poulsen PH Artichoke Pendant Lamp
Artichoke Pendant Lamp by Poul Henningsen
Brushed Stainless Steel Finish
Designer:
Poul Henningsen
Manufacturer:
Louis Poulsen
The PH Artichoke is on display in our Sonoma showroom!
Contact us today to schedule an appointment.
Our friendly staff will be happy to assist you.
The Louis Poulsen Stainless Steel PH Artichoke Lamp is a contemporary light fixture with a Brushed Stainless Steel finish that helps it fit with a modern architectural look. For large schemes or tall ceilings, the extra large lamp is usually employed, but for smaller projects above the dining room table or in a living room, the small and medium sized lights will often suffice. The PH Artichoke lamp, made by Louis Poulsen Lighting in Denmark, is considered to be a classical masterpiece designed by Poul Henningsen more than 40 years ago. The PH Artichoke is the ultimate style icon. The structure of the PH Artichoke is made of twelve steel arches. On this structure Poul Henningsen placed 72 "leaves" in twelve circular rows with six blades in each row. Because each row is staggered from the previous, all 72 leaves are able to "cover for each other". This design allows viewing the fixture from any angle without being able to see the light source located in the center of the PH Artichoke. The original PH Artichokes were developed for a restaurant in Copenhagen called the Langelinie Pavilion, and they are still in use today. The PH Artichoke is a classic icon of mid century modern Scandinavian design. The PH Artichoke is part of the Design Collection of the Museum of Modern Art in New York. Always stylish, effortlessly elegant and uniquely beautiful, the PH Artichoke lamp is a modern classic that evokes a world of luxury and sophistication. To be treasured forever.
The PH Artichoke. The most desirable things in life have a precious, enduring beauty that should be treasured forever. The PH Artichoke offers such a timeless allure. The PH Artichoke's undeniable elegance is reflected in the delicate modernist composition of 72 "leaves" which was inspired by the structure of an Artichoke. The PH Artichoke displays an enduring style and elegance that is destined to captivate everyone who sees it. Strikingly beautiful, the PH Artichoke lamp is so much more than an ordinary object that provides light, it is indeed in itself a work of art.
PH Artichoke (1958) is a 360-degree glare free luminaire created by 72 leaves, which shield the light source, redirect and reflect the light onto the underlying leaves, giving distinct, unique illumination. Suspension type: 3x stainless steel aircraft cables. Suspension length: 12'. Canopy: White. Cord type: 3-conductor, 18 AWG PVC power cord. The PH Artichoke lamp ships in a wooden crate to ensure safe arrival.
Customer will also receive (1) matching light bulb.
> view additional product images
> download PDF file
Dimensions: 18.9"DIA x 18.4"H
Light Source: 1x150W/CMH/T-6/G12
Cable Length: 12'
Material: brushed stainless steel
Ceiling Canopy included: Yes
Certification: cUL, dry location, IBEW
Installation: professional installation recommended
US stock product.
Usually ships in 2-4 business days.
Free shipping, insurance, tracking number!
Low Price Guarantee!
No additional Sales Tax!
Friendly Customer Service!