Louis Poulsen PH5 Mini Small Modern Pendant Light by Poul Henningsen
Price:

$886.00
Code: ph5mini
Authentic Merchandise > Best Price > Free Shipping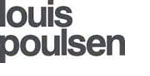 PH 5 Mini (11.2" diameter)
Small Modern Pendant Light Fixture
Louis Poulsen Lighting, Denmark
Designer:
Poul Henningsen (b. Copenhagen 1894/1967)
Manufacturer:
Louis Poulsen
With its saucer-shape and contemporary design, our Mini PH-5 adds intrigue to any space. PH 5 Mini® lamps (11.2" diameter) are small modern (white/blue/green/orange/red/rose) hanging LED pendant light fixtures. Louis Poulsen's PH5 Mini (ambient) ceiling 1-light fixtures feature 4 overlapping shades that provide diffused illumination over kitchen islands. These modern lighting pendants have an elegant retro lamp look that is typical of decorative Scaninavian designs of the 1950s. An original Poul Henningsen design manufactured by Louis Poulsen lighting.
Shop new Mini PH5 (12-inch/50cm) Pendant Light in White/Blue/Green/Orange/Red or Rose by Louis Poulsen. The metal diffuser shades give it a cool mid-century look, while its adjustable 12' cord makes it plenty long for both low- and high ceilings. We envision these mini ph5 pendant lights suspended over a bar or kitchen island or as the main source of lighting over a small dining table.
Poul Henningsen (1894-1967), also known as "PH" (after his initials) was a leading figure of Danish mid century modern lighting design. He is legendary for his namesake PH lamps - contemporary hanging pendant light fixtures in steel that display his trademark 3/4 lamp shade design.
Light Bulb included
with every Stardust purchase.
No need to waste precious time looking for the right bulb.
Stardust always includes the required Louis Poulsen light bulb.
Size:
11.2" diameter x 6.4" height; 159.4" max adjustable height including cable
Light Source:
1 x 6W LED 3000K / A-15 / Medium
Product Specifications:
Product Name: PH 5 Mini® Pendant Light
Brand: Louis Poulsen
Design: Poul Henningsen
Release Date: 1924
Production Date: current
Product ID: 1456231125
MPN/Manufacturer ID: 10000142110
Item Number: LPL-PH-5-MINI-PENDANT-LIGHT
GTIN: 5703411660829
Models: 5741917473 5741917486 5741917457 5741917444 5741917415 5741917431 5741917428
Materials: aluminum, steel
Item Weight: 8.65 lbs
Product Dimensions: 11.2 x 6.4 in
Assembled Height: 6.4 inches
Assembled Length: 11.2 inches
Assembled Width: 11.2 inches
Assembly Required: no
Use: home, office
Product Category: lighting
Collection: pendant lights
Mounting: hanging
Shape: round
Pattern: solid
Texture Shade: glossy
Style/tradition: modern
Number of Lights: 1
Included Components: Bulb included
Maximum Compatible Wattage: 40
Voltage: 110 volts
Specific Uses: indoor use only
Fixture Features: dimmable with wall dimmer, height-adjustable, diffused lighting
Shade Material: aluminum
Light Direction: diffused
Power Source: corded-electric
Shape of Bulb: A15
Start Up Time: Instant-On
Certification: UL, cUL, dry location, IBEW
In Stock.
Usually ships in 1-2 business days or sooner