Louis Poulsen PH5 [Original] Pendant Lamp by Poul Henningsen, White
Price:
$946.00
Code: ph5lamp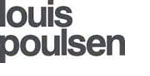 Louis Poulsen PH 5 Pendant Light
Poul Henningsen - 1958 - Denmark
Designer:
Poul Henningsen
Manufacturer:
Louis Poulsen
> Free Shipping
> 110% Price Match
> No Sales Tax
Easily one of the most beautiful Danish lighting fixtures ever created, the PH5 Pendant by Louis Poulsen is an unrivaled classic in the history of modern lighting design. Louis Poulsen's PH5 pendant lamp, designed by Poul Henningsen (1958), made by Louis Poulsen Lighting in Denmark. Danish Modern Design doesn't get any better than this! Poul Henningsen designed the PH5 lamp for Louis Poulsen in 1958. The PH5 lamp (PH-5 pendant) is considered to be a classical masterpiece and the ultimate functional style icon. Poul Henningsen named it the PH5 because the diameter of the top shade is 50 cm. The number "5" refers to 5 dm (19.7"). The Louis Poulsen PH5 lamp has a white finish. PH5 pendant lights are perfect for every space; hang these PH5 lamps above the dining table, office table or in groups over the kitchen- island and counter. PH5 is made by Louis Poulsen in Denmark.
The PH5 lamp provides a glare free illumination. The design of the visible reflectors ensures that light is directed both vertically and horizontally. Light is diffused through a sandblasted glass shield located in the lower shade. The inside cone is painted red, and together with the small blue reflector creates a warmer tone of light. The Louis Poulsen PH5 pendant lamp was designed to hang low above a table while at the same time giving a moderate light to the surroundings. The design of the visible reflectors ensures that light is directed both vertically and horizontally. Regardless of how the lamp is installed and no matter which incandescent bulb it is furnished with, the PH5 is completely glare-free.
The PH5 lamp is a classic icon of mid century modern Scandinavian design. Always stylish, effortlessly elegant and uniquely beautiful, the PH5 lamp is a modern classic that evokes a world of luxury and sophistication. To be treasured forever. The PH5 lamp is one of the most popular lamps ever made. Nearly 50% of Danish homes are equipped with at least one PH5 lamp.
> Download PH5 Installation & Technical Sheet (PDF)
Made by:
Louis Poulsen, Denmark
Design by:
Poul Henningsen
Collection:
Louis Poulsen Pendant Lamps
Louis Poulsen Product Code:
PH5
Dimensions Lamp Shade: 19.7"DIA x 11.1"H
Cable Length: 12'
Cable Type: 3-conductor, 18 AWG white PVC power cord
Material Lamp Shade: white powder coated aluminum
Material Metal Lamp Holder: white opal glass light diffuser
Light Source: 1 x 200W/A-23W/IF medium
Light Bulb: screw-in base (incandescent, halogen, fluorescent or LED)
Bulb included: yes (1 x 100W incandescent or similar)
Certification: cUL listed, Dry location. IBEW.
Use:
indoor
,
residential
,
commercial
Country of Origin:
Denmark
Product Category:
lighting
,
pendant lamps
Style:
Danish design
,
modern
,
contemporary
Product Reference:
PH-lamp Wikipedia, exhibited
Manufacturer Reference:
Louis Poulsen Wikipedia, exhibited
Museum Reference by:
Poul Henningsen (Danish, 1894–1967)
Country of Origin:
Denmark
View all by
Poul Henningsen
View all from
Louis Poulsen
In Stock & Ready to Ship.
Usually ships in 2-3 business days.
Free shipping, insurance, tracking number!
110% Low Price Match Guarantee on FLOS design!
No additional Sales Tax on FLOS lighting*!
Friendly and Knowledgeable Customer Service!

View other Louis Poulsen lighting ideas, floor lamps and pendant lights.
See which light bulbs to use with
PH5
: