Louis Poulsen PH5 Modern Danish Pendant Lamp by Poul Henningsen
Price:

$1,162.00
Code: ph5lamp
Authentic Merchandise > Best Price > Free Shipping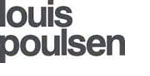 PH5® Pendant Light (Original 1958 Edition)
White Powder Coated Steel
Louis Poulsen Lighting, Denmark
Designer:
Poul Henningsen (b. Copenhagen 1894/1967)
Manufacturer:
Louis Poulsen
> Free Shipping
> 100% Price Match
> No Sales Tax
Louis Poulsen PH5 [Original] 19.7-inch Modern Pendant Lamp by Poul Henningsen, White (also available in
color
). Easily one of the most beautiful Danish lighting fixtures ever created, Louis Poulsen's PH5 Pendant is an unrivaled classic in the history of modern lighting design. Louis Poulsen's PH5 pendant lamp, designed by Poul Henningsen (1958), made by Louis Poulsen Lighting in Denmark. Danish Modern Design doesn't get any better than this! Poul Henningsen designed the PH5 lamp for Louis Poulsen in 1958. The PH5 lamp (PH-5 pendant) is considered to be a classical masterpiece and the ultimate functional style icon. Poul Henningsen named it the PH5 because the diameter of the top shade is 50 cm. The number "5" refers to 5 dm (19.7"). The Louis Poulsen PH5 lamp has a white finish. PH5 pendant lights are perfect for every space; hang these PH5 lamps above the dining table, office table or in groups over the kitchen- island and counter. PH5 is made by Louis Poulsen in Denmark.
The PH5 lamp provides a glare free illumination. The design of the visible reflectors ensures that light is directed both vertically and horizontally. Light is diffused through a sandblasted glass shield located in the lower shade. The inside cone is painted red. The Louis Poulsen PH5 pendant lamp was designed to hang low above a table while at the same time giving a moderate light to the surroundings. The design of the visible reflectors ensures that light is directed both vertically and horizontally. Regardless of how the lamp is installed and no matter which incandescent bulb it is furnished with, the PH5 is completely glare-free.
The PH5 lamp is a classic icon of mid century modern Scandinavian design. Always stylish, effortlessly elegant and uniquely beautiful, the PH5 lamp is a modern classic that evokes a world of luxury and sophistication. To be treasured forever. The PH5 lamp is one of the most popular lamps ever made. Nearly 50% of Danish homes are equipped with at least one PH5 lamp.
Light Bulb included
with every Stardust purchase.
No need to waste precious time looking for the right bulb.
Stardust always includes the required Louis Poulsen light bulb.
> view additional product images
> download PDF file
Size:
19.7" diameter x 11.1" height; 159.4" max adjustable height
Light Source:
LED: 1 x 22W max 120V E26 base, A21 shape (150W-200W equivalent), screw-in
Product Specifications:
Product Name: PH 5® Pendant Light
Brand: Louis Poulsen
Design: Poul Henningsen
Release Date: 1958
Production Date: current
Country of Origin: Denmark
Item Number: LPL-PH5-PENDANT-LIGHT
Product Code: 5741918113
Models: 5741905760 5741912957
GTIN: 5703411016916
Materials: aluminum, steel
Material Metal Lamp Holder: white opal glass light diffuser
Material Lamp Shade: white powder coated aluminum
Item Weight: 28.65 lbs
Product Dimensions: 19.7 x 11.1 in
Assembled Height: 11.1 inches
Assembled Length: 19.7 inches
Assembled Width: 19.7 inches
Assembly Required: no
Use: home, office
Product Category: lighting
Collection: pendant lights
Mounting: hanging
Shape: round
Pattern: solid
Texture Shade: matte
Cable Type: 3-conductor, 18 AWG white PVC power cord
Style/tradition: modern
Number of Lights: 1
Light Bulb: screw-in base (incandescent, halogen, fluorescent or LED)
Included Components: Bulb included
Maximum Compatible Wattage: 200
Voltage: 110 volts
Specific Uses: indoor use only
Fixture Features: dimmable with wall dimmer, height-adjustable, diffused lighting
Shade Material: aluminum
Light Direction: diffused
Power Source: corded-electric
Type of Bulb: E26
Shape of Bulb: A23/A21
Start Up Time: Instant-On
Certification: UL, cUL, dry location, IBEW
In Stock.
Usually ships in 1-2 business days or sooner