Louis Poulsen PH 4.5/3.5 Glass Floor Lamp by Poul Henningsen
Price:

$4,504.00
Code: PH4535
Authentic Merchandise > Best Price > Free Shipping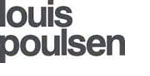 Louis Poulsen PH 4.5/3.5 Glass Floor Lamp
Poul Henningsen - Louis Poulsen - Denmark
Designer:
Poul Henningsen
Manufacturer:
Louis Poulsen
Louis Poulsen PH 4.5/3.5 Glass Floor Lamp by Poul Henningsen. Same as the PH 3.5/2.5, but with a diffuser that is just a little bit wider. A flawless lamp in every aspect, the PH 4.5/3.5 is truly a masterpiece in the history of modern lighting design. Magnificent in both proportion and appeal, the stunning PH 4.5/3.5 is the ultimate floor lamp for refined interiors where it will blend in perfectly. Tastefully styled with a quality opal glass diffuser shade atop a chrome-plated steel stem and base, the PH 4.5/3.5 is the preferred choice with taste makers such as interior decorators and architects. This floor lamp brings comfortable lighting to any dim corner or open floor plan. The design of this floor lamp is versatile and works with both contemporary- and traditional interiors.
Poul Henningsen's PH 4.5/3.5 provides soft diffused illumination thanks to its ingenious glass diffuser design. Poul Henningsen's PH 4.5/3.5 Floor Lamp is based on the principle of a reflecting multi-shade system, creating a harmonious and glare free light. Each glass shade evenly decreases the amount of light. The attention to detail that went into the design of this lamp is truly exceptional. This floor lamp is a keeper, sure to be enjoyed for generations to come.
This is what Poul Henningsen said about his new fixture in 1926: "The real innovation in the PH-fixture is that it produces lighting which is both glare free and economical. It is easy enough to create glare-free light (indirect and strongly shaded light) if a portion of the light is allowed to be wasted, and it is equally easy to make fixtures which are highly efficient if you ignore the fact that they severely irritate the eye (strong specular reflection, etc.) but it is an art to make light both economical and glare free."
Collection:
Louis Poulsen
Dimensions: 49.2"H x 17.7"DIA
Dimensions Base: 11.8"DIA
Cable Length: 7'
Cable Type: black electrical power cord
Switch: in-line on/off foot switch
Material Lamp Shade: handblown white opal glass (sandblasted on the underside for uniform light distribution).
Material Stem: chrome plated mirror polished, steel
Material Base: chrome plated mirror polished, brass
Light Source: 1 x 100W A-19/IF medium
Light Bulb: screw-in base (incandescent, halogen, fluorescent or LED)
Bulb included: yes (1 x 100W incandescent or similar)
Certification: cULus listed, Dry location. IBEW.
Use:
indoor
,
residential
,
commercial
Country of Origin:
Denmark
Product Category:
lighting
,
floor lamps
Style:
Scandinavian design
,
Danish design
,
modern
,
contemporary
View all by
Poul Henningsen
View all from
Louis Poulsen
Usually ships in 2-3 business days