Louis Poulsen PH 3 1/2 3 Danish Mid-Century Modern Pendant Light
Price:

$1,430.00
Code: PH3-1-2-3
Authentic Merchandise > Best Price > Free Shipping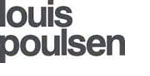 Louis Poulsen PH 3 1/2 - 3 Pendant Light
PH Pendant with Metal Shades - Poul Henningsen Design - 1920s
Designer:
Poul Henningsen
Manufacturer:
Louis Poulsen
The Danish Louis Poulsen PH 3 1/2 3 is a mid century 11.3-inch diameter modern pendant light fixture from the late 1920s that has been crafted entirely by hand from high-quality steel in stylish colors. One of the earliest creations by Poul Henningsen, Louis Poulsen's PH 3 1/2 3 pendant has metal shades, available in green, yellow, red or white, with white rolled edges. This lovely fixture has a housing in silk mat brown copper. The shade holder and screws are made of copper plated brass, to ensure adequate strength. It comes with an E27 socket, allowing it to be used with LED, energy saving and halogen bulbs Max. 100W.
The PH 3 1/2 - 3 Pendant Light by Poul Henningsen for Louis Poulsen, Denmark. Designed by the Danish designer "PH 3 1/2 - 3 Pendant" is a decorative pendant light fixture with an attractive metal shades, available in green, yellow, red and white. The beautiful pendant is based on Poul Henningsen's original drawings from the late 1920s and early 1930s, featuring his renowned three-shade system. The fixture housing is silk mat brown and made of copper. All colours are based on Poul Henningsen's color universe. Like the designer, the fixtures are colorful! As an extra feature, all shades have a white painted rolled edge, accentuating the familiar profile of the three-shade fixture and creating beautiful optical symmetry. The shades are pressed at Louis Poulsen's factory in Vejen, by Louis Poulsen's own staff a craft only very few are trained in. Although the fixture is over 80 years old, it is both modern and classic at the same time, making it ideally suited to a broad range of interior design environments. It is seen as a charming, rustic, functional and unpretentious fixture.
By Louis Poulsen, the PH 3 1/2 - 3 is a piece of Danish lighting design history. It provides functional, decorative light, and gives any interior a boost simply by being there, whether lit or unlit. It is beautiful alone, or grouped with other fixtures.
Dimensions: 12" height x 13" diameter
Technical Product Details & Information:
Made by:
Louis Poulsen, Denmark
Design by:
Poul Henningsen
Collection: Louis Poulsen Pendant Lamps
Louis Poulsen Product Code: PH3 1/2 3
Cable Length: 12'
Voltage: 120V (made for USA)
Cable Type: 3-conductor, 18 AWG white PVC power cord
Material Lamp Shade: copper, silk matte brown finish
Colors: green, red, yellow, white
Material Lamp Holder: copper
Light Source: 1 x max 100W A-19/IF Medium Inc or 1 x max 22W LED/A-21/medium
Light Bulb: screw-in base (incandescent, halogen, fluorescent or LED)
Bulb included: yes (1 x 100W incandescent or similar)
Certification: cUL listed, Dry location. IBEW.
Use: indoor
Country of Origin: Denmark
Product Category: pendant lamps
Style: Danish, modern, design
Product Reference:
MoMA | The Collection
Manufacturer Reference: Louis Poulsen Wikipedia, exhibited
View all by
Poul Henningsen
View all from
Louis Poulsen
In Stock & Ready to Ship.
Usually ships in 3-5 business days.

View other Louis Poulsen lighting ideas, floor lamps and pendant lights.