Louis Poulsen Panthella Modern Floor Lamp by Verner Panton
Price:

$1,298.00
Code: panthellafloorlamp
Authentic Merchandise > Best Price > Free Shipping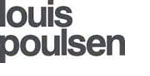 Verner Panton Panthella Floor Lamp
Louis Poulsen Modern Lighting Classics
Designer:
Verner Panton
Manufacturer:
Louis Poulsen
Sinuous curves, as displayed in the Louis Poulsen Panthella Floor Lamp by Verner Panton, are as desirable in lighting design as they are in the natural world. Easy on the eyes, Verner Panton's "Panthella" Floor Lamp creates a dramatic, sensual style in the typical Louis Poulsen Danish design style. Verner Panton's free-flowing Panthella lamp is one of the most iconic modern design lamps of the 20th century. The Panthella floor lamp is considered to be a classic masterpiece of mid century modern Scandinavian design. This space age floor lamp displays the exemplary design talent of Danish-Swiss designer Verner Panton. Verner Panton designed the Panthella lamp in 1971. This attractive modern floor light is the ultimate modern icon. Always stylish, effortlessly elegant and uniquely beautiful, the Panthella lamp is a modern classic that evokes a minimal and refined atmosphere. The Panthella lamp is a modernist light vessel to be treasured forever. Its gracious rounded curves and organic shape make it an easy choice for any modern interior. Made by Louis Poulsen Lighting in Denmark.
With the Panthella lamp, Verner Panton aimed to create a lamp in which the base as well as the shade would act as a reflector. The lamps light source is hidden under a milky-white, hemispheric acrylic shade and a white, trumpet-like base. This contributes to a beautiful distribution of light and a well balanced form.
Verner Panton was one of the most influential designers of the 20th century. Verner Panton's work includes a beautiful collection of futuristic styled furniture, space age lighting and psychedelic installations. His design was consistently brilliant, he created an impressive collection of sensual shaped furniture in vibrant colors and even added sound and smell to his interior projects so one could become completely one with his surroundings. Verner Panton was first to create inflatable furniture, pioneered with the much acclaimed single molded plastic Panton chair and refused to accept gravity by creating the Flying Chair. Verner Panton envisioned a colorful space age future. His career was highlighted by the psychedelic space age Visiona Landscapes he created for Bayer AG in 1968 and 1970 that have now achieved cult status.
Dimensions: 51.4" (130.5cm) height with 19.7" (50cm) diameter shade
Technical Product Details & Information:
Made by:
Louis Poulsen, Denmark
Design by:
Verner Panton
Collection: Louis Poulsen Table Lamps
Louis Poulsen Product Code: PAN-F
Cable Length: 12'
Cable Type: 3-conductor, 18 AWG white PVC power cord
Button: on/off button located on base
Material Lamp Shade: translucent white (opal) acrylic
Material Lamp Base: translucent white (opal) acrylic
Light Source: 1 x 22W LED A-21 medium
Bulb included: yes
Certification: cUL listed, Dry location. IBEW.
Use: indoor
Country of Origin: Denmark
Product Category: floor lamps
Style: Danish, modern, design, style space age
Product Reference:
Panton World
Museum Reference:
VernerPanton.com
View all by
Verner Panton
View all from
Louis Poulsen
In Stock.
Usually ships in 3-5 business days.

View other Louis Poulsen lighting ideas, floor lamps and pendant lights.
We also recommend