Louis Poulsen Toldbod 155|220 Handlbown Glass Pendant Light
Price:

$618.00
Code: louispoulsentoldbodpl
Authentic Merchandise > Best Price > Free Shipping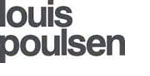 Louis Poulsen Toldbod Glass Pendant Light
Designer:
Louis Poulsen
Manufacturer:
Louis Poulsen
Louis Poulsen Toldbod glass modern pendant lamp. Light your kitchen island or dining table in an understated, modern way with Louis Poulsen's contemporary (6.1/8.7-inch) Toldbod 155|220 one-light LED pendant light fixtures crafted from handblown translucent white glass. Toldbod's modern milky-white glass pendant provides both lighting and a decorative accent when suspended over kitchen islands in groups of three. This expertly crafted glass pendant lamp was made by Louis Poulsen in Denmark. This great light fixture is the epitome of modern and contemporary Scandinavian design and really has to be seen to be appreciated. Ask anyone to describe Scandinavian style and they will inevitably say, clean, bright and white, uncluttered, minimal design. The Toldbod lamp echoes this minimalist Scandinavian design style with a simple silhouette and a clean outline. The Louis Poulsen Toldbod lamp is perfect for kitchen island lighting, dining room lighting or office lighting. Striking as a single pendant lamp and even more luminous when clustered in multiples. This pendant lamp will compliment any interior style.
This Toldbod pendant has a handblown white opal glass shade and a brushed stainless steel stem. The mounting canopy is white. Cord type: 3-conductor, 18 AWG white PVC power cord with a cord length of 12'. Available in two sizes.
Toldbod 6.1" & 8.7" glass pendant creates soft, uniform illumination. The majority of the light is directed downward. The quality of the three layer glass ensures that the Toldbod Glass Pendant has an evenly lit surface.
Dimensions Toldbod 155 Small Size: 6.2"H x 6.1"DIA
Dimensions Toldbod 220 Large Size: 8.9"H x 8.7"DIA
Cable Length: 12'
Material: brushed stainless steel, handblown glass
Bulb Small: 1 x 10W LED G16.5 candelabra
Bulb Large: 1 x 22W LED A-21 Medium
Bulb included: Yes
Ceiling Canopy included: Yes
Certification: cUL, dry location, IBEW

Usually ships in 3-4 business days