Louis Poulsen PH 3/2 Modern Glass Table Lamp by Poul Henningsen
Price: $1,474.00

$1,252.90
Code: louispoulsenph3_2tbl
Authentic Merchandise > Best Price > Free Shipping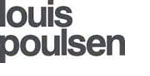 Louis Poulsen PH 3/2 Glass Table Lamp
PH Model 3/2 Table Lamp - Poul Henningsen - 1926
Designer:
Poul Henningsen
Manufacturer:
Louis Poulsen
Poul Henninsen PH 3/2 Table Lamp in Glass made by Louis Poulsen Lighting in Denmark. With a translucent opal-white handblown glass table lamp with chrome plated base, the Louis Poulsen PH 3/2 has become one of the world's most iconic table lamps. Designed by Poul Henningsen, a Danish lighting engineer, the design of this refined modern glass lamp was laid in 1926 and it was completed two years later. This outstanding Danish design triumph is part of the Louis Poulsen lighting series that pays tribute to some of the world's greatest lamps and makes a fine addition to your desk, office or side table.
Louis Poulsen's 3/2 Table Lamp is a member of the PH 3-shade family, and the principle behind the PH 3-shade fixture was made in a few hectic months in the winter of 1925-26 for a large exhibition hall in Copenhagen, Denmark called Forum. This is what PH said about his new fixture in 1926: "The real innovation in the PH light fixture is that it produces lighting which is both glare free and economical. It is easy enough to create glare-free light (indirect and strongly shaded light) if a portion of the light is allowed to be wasted, and it is equally easy to make fixtures which are highly efficient if you ignore the fact that they severely irritate the eye (strong specular reflection, etc.) but it is an art to make light both economical and glare free". When Poul Henningsen designed the fixtures for the World Expo, he had already been playing with the idea that the logarithmic spiral was perhaps a suitable basis for a new shade structure. The combination of diffused reflection and a logarithmic shade curve also gave PH the opportunity to control the fixture's glare and shading, as each shade would evenly decrease the amount of light emitted according to their distance from the bulb. The luminance transitions from shade to shade would also appear harmonic. The relative size of the shades and their positioning was determined by the need to reduce glare - the light disposition on the shades and the light distribution demands - according to some remarkably simple principles.
The PH3/2 glass table lamp base is available in high luster chrome plated or black chrome plated, brass. The lamp shades are in handblown white opal glass with a top plate in high luster chrome plated or black chrome plated, spun brass. The lamp stem is in a high luster chrome plated or black chrome plated, brass as well. The cord is black with a of length: 9', and the on/off switch is in-line.
PH 3/2 Glass Table Lamp (1927) provides a soft illumination. PH 3/2 is based on the principle of a reflecting multi-shade system, creating a harmonious and glare free illumination. The shades are drawn over a logarithmic spiral, with the center of the light source placed in the spiral's focal point.
Dimensions: 18.6" (47.2cm) height x 11.3" (29cm) diameter shade
Technical Product Details & Information:
Made by:
Louis Poulsen, Denmark
Design by:
Poul Henningsen
Collection: Louis Poulsen Table Lamps
Louis Poulsen Product Code: PH3/2-T
Cable Length: 12'
Voltage: 120V (made for USA)
Cable Type: 3-conductor, 18 AWG white PVC power cord
Material Lamp Shade: translucent opal white mouth-blown glass
Material Lamp Holder: polished stainless steel, chrome plated or black chrome plated
Light Source: 1 x 60W/G16.5/IF candelabra
Light Bulb: screw-in base (incandescent, halogen, fluorescent or LED)
Bulb included: yes (1 x 60W incandescent or comparable from our stock)
Voltage: 120V
Certification: cUL listed, Dry location. IBEW.
Use: indoor
Country of Origin: Denmark
Product Category: table lamps
Style: Danish, modern, design
Product Reference:
MoMA | The Collection
Manufacturer Reference: Louis Poulsen Wikipedia, exhibited
View all by
Poul Henningsen
View all from
Louis Poulsen
In Stock & Ready to Ship.
Usually ships in 2-3 business days.

View other Louis Poulsen lighting ideas, floor lamps and pendant lights.