Louis Poulsen Moser Modern Handblown Frosted Glass Pendant Lamp
Price:

$726.00
Code: louispoulsenmoserpl
Authentic Merchandise > Best Price > Free Shipping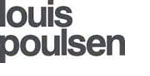 Louis Poulsen Moser Glass Pendant Light
Designer:
Anu Moser
Manufacturer:
Louis Poulsen
Glass pendant lamps are among our favorite lighting solutions and Louis Poulsen's Moser Pendant is our favorite light fixture! The stylish and high-quality Moser frosted white glass pendant lamp was designed by Anu Moser for Louis Poulsen. Shaped like a free flowing water droplet, the Moser Lamp compliments any type of interior decor. Anu Moser is a ceramic artist and the Moser pendants can be viewed as a very personal attitude towards the expression of the fixture. Being a crafts person herself, she highly valued working with the finest quality of materials in order to ensure an optimal illumination. The carefully designed suspension makes the pendant both functional and delicate to watch. The design expression has a rare quality of being contemporary and classical at the same time. Striking as a single hanging lamp and even more luminous when clustered together in multiples. This is also a great pendant light fixture above the dining table.
The Moser suspension is in polished aluminum with a shade in handblown white opal glass. Mounting canopy is White. Cord type: 3 or 5-conductor, 18 AWG PVC power cord with a grey braided covering with a cord length of 12'. Available in three sizes.
The Moser pendant creates uniform, diffuse general illumination. The design was inspired by a falling drop of water, capturing the shapes in different stages, as seen in the three pendants. Glossy white opal glass, matte white opal glass or spiral pattern white opal glass.
Dimensions Small Size: 10"H x 7.3"DIA
Dimensions Medium Size: 11.2"H x 8.1"DIA
Dimensions Large Size: 14.1"H x 9.8"DIA
Technical Product Details & Information:
Made by:
Louis Poulsen, Denmark
Design by: Anu Moser
Collection: Louis Poulsen Pendant Lamps
Louis Poulsen Product Code: MOS
Cable Length: 12'
Cable Type: 3-conductor, 18 AWG white PVC power cord
Material Lamp Shade: blown glass in matte opal white
Material Lamp Holder: stainless steel, aluminum
Light Source: 1 x 15W/A-19 LED/medium
Certification: cUL listed, Dry location. IBEW.
Use: indoor
Country of Origin: Denmark
Product Category: pendant lamps
Style: Danish, modern, design
Product Reference: n/a
Manufacturer Reference: Louis Poulsen Wikipedia, exhibited
View all from
Louis Poulsen
In Stock & Ready to Ship.
Usually ships in 3-5 business days.

View other Louis Poulsen lighting ideas, floor lamps and pendant lights.