Louis Poulsen Pakhus Modern Steel Pendant Light
Price:
$296.00
Code: louispoulsenetlumierepl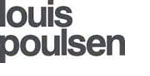 Louis Poulsen Pakhus Pendant Light
Designer:
Erik Mollers Tegnestue A/S
Manufacturer:
Louis Poulsen
Louis Poulsen Pakhus (ET-Lumiere) Pendant Lamp. Pakhus is a simple yet elegant modern Danish pendant light fixture in white suitable for a wide variety of pendant lighting applications. The Pakhus (also known as the ET Lumiere) pendant lamp was designed by Danish design firm Erik Møllers Tegnestue A/S for Louis Poulsen. Pakhus was designed for Udenrigsministeriet (The State Department) in Copenhagen. The building is an old warehouse called Eigtved's Warehouse that dates back to 18th century. Like many older buildings dating back in time it consists of rooms with low ceiling heights. The architect then saw a need for designing a small pendant with a warm glowing light to fit into this environment. The Louis Poulsen Pakhus pendant light is perfect for both residential and commercial applications.
Pakhus has an anti-glare ring in extruded steel. The ceiling canopy is white. Cord type: 3-conductor, 18 AWG white PVC power cord with a cord length of 12'.
Pakhus creates sparkling illumination. The positioning and height of the anti-glare ring is designed to cover the filament in an incandescent light source, preventing glare. The majority of the light is directed downward.
> view additional product images
> download PDF file
Dimensions: 6.7"H x 4.3"DIA
Technical Product Details & Information:
Made by:
Louis Poulsen, Denmark
Design by: Erik Mollers Tegnestue A/S
Collection: Louis Poulsen Pendant Lamps
Louis Poulsen Product Code: PAK-P
Cable Length: 12'
Cable Type: 3-conductor, 18 AWG white PVC power cord
Material Lamp Shade: extruded steel, white
Material Lamp Holder: steel, ceramic
Light Source: 1 x 15W/A-19/LED medium
Bulb included: yes
Certification: cUL listed, Dry location. IBEW.
Use: indoor
Country of Origin: Denmark
Product Category: pendant lamps
Style: Danish, modern, design
Product Reference: n/a
Manufacturer Reference: Louis Poulsen Wikipedia, exhibited
View all from
Louis Poulsen
In Stock & Ready to Ship.
Usually ships in 3-5 business days.
Free shipping, insurance, tracking number!
110% Low Price Match Guarantee on Louis Poulsen*!
No additional Sales Tax on Louis Poulsen lighting*!
Friendly and Knowledgeable Customer Service!

View other Louis Poulsen lighting ideas, floor lamps and pendant lights.