Louis Poulsen Enigma 425 Modern Pendant Light by Shoichi Uchiyama
Price:

$1,168.00
Code: louispoulsenenigma425pl
Authentic Merchandise > Best Price > Free Shipping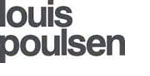 Louis Poulsen Enigma 425 Small Pendant Light
Designer:
Shoichi Uchiyama
Manufacturer:
Louis Poulsen
The elegant Enigma pendant lamp was designed by the Japanese designer Shoichi Uchiyama for Louis Poulsen. With Enigma 425, the designer wanted to created a small pendant lamp that provides a gentle soft diffused indirect lighting when placed over the dining room table. Soft light filters through the discs of this beautiful Louis Poulsen light fixture. A strong Japanese influence can be seen in the perfectly balanced design of this attractive lamp. A glare-free and comfortable light which will illuminate any space.
The cone shade of the Enigma 425 pendant light is in cast aluminum. Shades are in matte coated acrylic with a pendant stem in extruded brushed aluminum. The suspension length is 12'. The pendant's ceiling canopy is White. Cord type: 3-conductor, 18 AWG white PVC power cord.
Enigma 425 is able to provide the space with a soft and distinct illumination. The design of the four shades ensures that the shades are evenly lit and the light is equally evenly diffused. The bottom shade is designed as a disc that completes this glare free fixture.
Dimensions: 29.3" height x 16.6" diameter
Technical Product Details & Information:
Made by:
Louis Poulsen, Denmark
Design by: Shoichi Uchiyama
Collection: Louis Poulsen Pendant Lamps
Louis Poulsen Product Code: ENIG425
Cable Length: 12'
Cable Type: 3-conductor, 18 AWG white PVC power cord
Material Lamp Shade: laser cut acrylic
Material Lamp Holder: stainless steel cables, brushed aluminum
Light Source: 1 x 8W LED/3000K/GU10 Light Bulb: two-pin halogen
Bulb included: yes
Certification: cUL listed, Dry location. IBEW.
Use: indoor
Product Category: pendant lamps
Style: Danish, modern, design
Product Reference: n/a
Manufacturer Reference: Louis Poulsen Wikipedia, exhibited
View all from
Louis Poulsen
In Stock & Ready to Ship.
Usually ships in 3-5 business days.

View other Louis Poulsen lighting ideas, floor lamps and pendant lights.