Louis Poulsen Multi-Stripe 'Cirque' Modern Pendant Light
Price:

$484.00
Code: louis-poulsen-cirque
Authentic Merchandise > Best Price > Free Shipping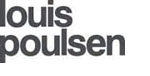 Louis Poulsen Cirque Pendant Light
Clara von Zweigbergk - Modern Design - Denmark
Multi-Color Lacquered Aluminum Pendant Shade with White Hanging Light Structure (Cable)
Designer:
Clara von Zweigbergk
Manufacturer:
Louis Poulsen
CIRQUE 'cirque' [Original] 5.9, 9 or 15 inch contemporary 1-bulb pendant Lamp, with sleek style multi-color-stripe aluminum shade and white hanging cable light structure, by Clara von Zweigbergk (2016), made by Louis Poulsen Lighting in Denmark. Designed by the Danish Designer and made in Denmark, Louis Poulsen's Cirque Pendant Lamp was inspired by the shapes of the Tivoli Garden light fixtures in Copenhagen. Available in 3 color ranges (red, copper and yellow tips) and 3 sizes: small: 5.9"D X 7.4"H, medium: 9"D X 11.5"H or large: 15"D X 18.8"H.
Available in three sizes; the small size has a 5.9 inch diameter x 7.4" height and takes 1 x LED 10W/A-15 Medium. The medium size has a 9 inch diameter x 11.5" height and takes 1 x LED 15W/A-19 Medium. The large size has a 15 inch diameter x 18.8" height and takes 1 X LED 22W/A-21 Medium.
Each pendant is made with aluminum and is offered in three sizes and color combinations. The inside is painted matte white to diffuse and reflect the downward light, providing soft and comfortable glare-free illumination. Both durable and vibrant, this pendant light is extremely versatile and is perfect for adding a pop of color to modern kitchens and living rooms, or can be clustered together for a more dramatic effect.
Made by:
Louis Poulsen, Denmark
Design by:
Clara von Zweigbergk
Collection:
Louis Poulsen Pendant Lamps
Louis Poulsen Product Code:
LPL-CIRQUE-PENDANT-LIGHT
Dimensions Small: 5.9"D X 7.4"H
Dimensions Medium: 9"D X 11.5"H
Dimensions Large: 15"D X 18.8"H
Cable Length: 12'
Cable Type: 3-conductor, 18 AWG white PVC power cord
Material Lamp Shade: aluminum
Light Source:
Small: LED 10W/A-15 Medium
Medium: LED 15W/A-19
Large: LED 22W/A-21
Light Bulb: screw-in base LED
Bulb included: yes
Certification: cUL listed, Dry location. IBEW.
Use:
indoor
,
residential
,
commercial
Country of Origin:
Denmark
In Stock.
Usually ships in 2-3 business days.