Louis Poulsen Mid-Century Modern Style Aluminum Doo Wop Pendant Light
Price:
$498.00
Code: doo-wop-louis-poulsen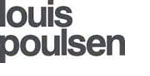 Louis Poulsen Doo-Wop Pendant Lamp
Danish Mid-Century Modern Simple Style Pendant Light Fixture

Designer: Royal Danish Naval Academy
Manufacturer:
Louis Poulsen
Louis Poulsen Doo Wop. The beautiful Danish mid-Century modern style Doo-Wop pendant hanging lamp was designed for the Royal Danish Naval Academy Buildings Department. With an unmistakable vintage midcentury look, Louis Poulsen's high-quality Doo-Wop hanging light fixture is an excellent choice for your kitchen, entryway, bedroom or when suspended above your dining table. The 1950s colored lamp shade and opal white lamp diffuser give it a retro, vintage look, while its 12' electrical cord (field cuttable) is plenty long for even the tallest ceilings.
Doo-Wop was designed for the Danish Navy by Louis Poulsen in Denmark. The hanging light primarily provides a downward directed soft light by means of the white lacquered inner conical reflector. The outer reflector, the main shade, contributes to directing the light up- and downwards, while at the same time spreading the soft diffuse light. The inside of Doo-Wop's main shade is illuminated through an opening in the inner conical reflector.
The Louis Poulsen Doo-Wop pendant lamp emits a constantly ambient glow: two layers of powder coated aluminum encourage a beautiful play of light between the shades. Suitable for application in conference rooms, restaurants, retail environments, lounge areas, over dining tables and seating areas. Available in several colors: white, dark grey, red, green, blue powder or brass.
Doo-Wop pendant lamp: Material: Shade: Spun aluminium or spun brass. Suspension: Spun aluminium. Struts: Stainless steel. Mounting: Canopy: White. Cord type: 3-conductor, 18 AWG white PVC power cord. Cord length: 12'. Weight: Max. 3.3 lbs. Label: cULus, dry location, IBEW.
Dimensions: 11.1" diameter x 9.6" height
Technical Product Details & Information:
Made by:
Louis Poulsen, Denmark
Design by:
Royal Danish Naval Academy
Collection: Louis Poulsen Pendant Lamps
Louis Poulsen Product Code: DOO-WOP-P
Cable Length: 12'
Cable Type: 3-conductor, 18 AWG white PVC power cord
Material Lamp Shade: spun aluminum, powder coated
Material Lamp Holder: stainless steel, aluminum
Light Source: 1 x 60W/A-19/IF medium or 1 x 22W LED/A-21/medium
Light Bulb: screw-in base (incandescent, halogen, fluorescent or LED)
Certification: cUL listed, Dry location. IBEW.
Use: indoor
Country of Origin: Denmark
Product Category: pendant lamps
Style: Danish, modern, design
Product Reference: n/a
Manufacturer Reference: Louis Poulsen Wikipedia, exhibited
View all from
Louis Poulsen
> view additional product images
In Stock & Ready to Ship.
Usually ships in 3-5 business days.
Free shipping, insurance, tracking number!
110% Low Price Match Guarantee on Louis Poulsen*!
No additional Sales Tax on Louis Poulsen lighting*!
Friendly and Knowledgeable Customer Service!

View other Louis Poulsen lighting ideas, floor lamps and pendant lights.