Louis Poulsen Collage 450|600 Modern Pendant Lamp by Louise Campbell
Price:

$1,546.00
Code: collagelamp
Authentic Merchandise > Best Price > Free Shipping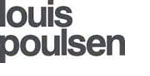 Louis Poulsen Collage Pendant Lamp
Collage 450|600 in Matte White

Designer:
Louise Campbell
Manufacturer:
Louis Poulsen
Brighten your space with the Louis Poulsen Collage® 450|600 Modern Pendant Lamp by Louise Campbell. Louis Poulsen's Collage hanging pendant light fixture was designed by Danish designer Louise Campbell for Louis Poulsen in Denmark. Collage 450 (small) |600 (large) is one of the most striking lamps in Louis Poulsen's modern lighting collection. The Collage pendant lamp's undeniable elegance is reflected in the delicate and highly decorative pattern which was inspired by the way light in a forest filters through thousands of layers before reaching the ground. The pattern of the Collage lamp is based on a simple abstraction of the ellipse, which is positioned seemingly freely on all three layers. This creates depth of field and shadow-play on the Collage pendant itself – an unusual and calming feature for a lamp. From nowhere does the light source blind the eye in spite of the hundreds of holes in the pendant. Available in two sizes.
The illumination of the Collage pendant lamp is mostly diffused. The Collage pendant lamp consists of three staggered shades. All three have carefully been staggered in order to avoid any direct glare from the light source. The light and shadows from the Collage pendant lamp are ever changing when viewing the fixture from different angles.
The Louis Poulsen Collage pendant lamp by Louise Campbell emits a constantly changing reveal: three layers encourage a beautiful play of light between the shades. Constructed using three pieces of laser-cut, glossy extruded acrylic. Suitable for application in conference rooms, restaurants, retail environments, lounge areas, over dining tables and seating areas. Available in translucent white.
Collage pendant lamp: naturally anodized aluminum. Shades: Laser cut acrylic. Suspension type: 3x stainless steel aircraft cables. Suspension length: 12'. Canopy: White. Cord type: 3-conductor, 18 AWG white PVC power cord. Cord length: 12'.
Dimensions: Dimensions Small Lamp Shade: 17.7"DIA x 11.3"H
Dimensions Large Lamp Shade: 23.6"DIA x 14.2"H
Technical Product Details & Information:
Made by:
Louis Poulsen, Denmark
Design by:
Poul Henningsen
Collection: Louis Poulsen Pendant Lamps
Louis Poulsen Product Code: COLL-450, COL-600
Cable Length: 12'
Cable Type: 3-conductor, 18 AWG white PVC power cord
Material Lamp Shade: laser cut acrylic
Material Lamp Holder: stainless steel, aluminum
Light Source: 1 x LED 22W/A-21
Light Bulb: screw-in base
Certification: cUL listed, Dry location. IBEW.
Use: indoor
Country of Origin: Denmark
Product Category: pendant lamps
Style: Danish, modern, design
Product Reference: n/a
Manufacturer Reference: Louis Poulsen Wikipedia, exhibited
View all by
Louise Campbell
Usually ships in 4-5 business days.

View other Louis Poulsen lighting ideas, floor lamps and pendant lights.