Louis Poulsen Modern AJ Table Bedside/Reading Lamp by Arne Jacobsen
Price:
$928.00
Code: ajtablelamp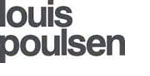 Louis Poulsen AJ Reading/Table Lamp
AJ Table Lamp - Arne Jacobsen Design - 1957

Designer:
Arne Jacobsen
Manufacturer:
Louis Poulsen
AJ Table Lamp by Louis Poulsen Designer: Arne Jacobsen Manufactured under license in Denmark by Louis Poulsen Dimensions (in): 22 h | 13.8 dia. Arne Jacobsen's high-quality AJ Bedside Reading Table Lamp (1957) is a member of the stylish AJ-lamp family, a series of Danish minimalist reading light fixtures designed by Jacobsen to produce direct and undifused reading-light. With a form that is distinctively Danish; this Arne Jacobsen design holds timeless appeal. Arne Jacobsen designed the AJ Table/Reading/Task lamp for the hotel rooms of SAS Royal Hotel in Copenhagen, Denmark. This modern table light has a distinct asymmetrical shape with a tiltable head which makes it perfect for reading books or when used on a desk. The cut out circle in the base of the lamp was originally intended to accommodate an ashtray but now contributes solely to the unique and stylish design. Louis Poulsen's AJ lamp provides direct illumination and has a handy on/off button on its base (we are certain you have better things to do than looking for a switch on a cable).
The AJ Table Lamp is a practical and aesthetically pleasing desk lamp with incredible appeal. This functional table lamp is considered to be a classical masterpiece designed by Arne Jacobsen more than 50 years ago. The AJ Table Lamp is a classic icon of mid century modern Scandinavian design. Always functional, effortlessly elegant and uniquely beautiful, the ever popular AJ Table Lamp is a modern classic that will be enjoyed for many years to come. This lamp would be a most welcome functional addition to the modern home or office.
The AJ Table Lamp is a design by Arne Jacobsen (1902-1971)for Louis Poulsen. Apprenticed as an architect, but drawn to the potential of design, Arne Jacobsen brought craftsmanship and industrial materials together in the design of his AJ lamp, Swan and Egg chair series of lighting and furniture. His multidisciplinary career was launched in 1952 when his Ant Chair caught the attention of the international design community.
> view additional product images
> download PDF file
Dimensions Overall: 22" (56cm) height with 13.8" (35cm) diameter shade
Dimensions Base: 8.5" (22cm)
Technical Product Details & Information:
Made by:
Louis Poulsen, Denmark
Design by:
Arne Jacobsen
Collection: Louis Poulsen Table Lamps
Louis Poulsen Product Code: AJ-T
Cable Length: 12'
Cable Type: 3-conductor, 18 AWG PVC power cord
Material: stem and shade in lacquered steel, base in weighted zinc
Colors: white|black|grey|blue|green|petroleum|red|sand
Light Source: 1 x 60W/A-19/IF medium
Light Bulb: screw-in base (incandescent, halogen, fluorescent or LED)
Bulb included: yes (1 x 60W incandescent or similar depending on our stock)
Certification: cUL listed, Dry location. IBEW.
Use: indoor
Country of Origin: Denmark
Product Category: table lamps
Style: Danish, modern, minimalism, design
Product Reference:
Royal Hotel SAS (Denmark)
View all by
Arne Jacobsen
View all from
Louis Poulsen
In Stock & Ready to Ship.
Usually ships in 3-5 business days.
Free shipping, insurance, tracking number!
110% Low Price Match Guarantee on Louis Poulsen*!
No additional Sales Tax on Louis Poulsen lighting*!
Friendly and Knowledgeable Customer Service!

View other Louis Poulsen lighting ideas, floor lamps and pendant lights.
We also recommend