Louis Poulsen New PH 5 Pendant Light Fixture with Shade in Hues of Colors
Price:

$1,224.00
Code: 5741918113
Authentic Merchandise > Best Price > Free Shipping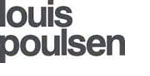 New PH-5® with Lamp in Shades of Colors
Mid Century Modern Pendant Light Fixtures for Ceiling
Louis Poulsen Lighting, Denmark
Designer:
Poul Henningsen (b. Copenhagen 1894/1967)
Manufacturer:
Louis Poulsen
Designer: Poul Henningsen. Handcrafted Louis Poulsen® lighting with lamp designed and made in Denmark. Henningsen's mid century (1950s) retro modern PH-5® hanging pendant light fixtures for the ceiling provide great kitchen and bedroom lighting. Louis Poulsen's colorful assortment of new PH-5 pendant light shades make these look fabulous when used as dining room hanging accent light fixtures when a modern yet stylish touch is required. Light up your home with 7 new PH-5 color hues (lamp in shades of colors: blue, green, grey, orange, red, rose or white modern) but is also available in its original color
white
.
No need to waste precious time looking for the right bulb.
Stardust always includes the required Louis Poulsen light bulb.
Size:
19.7" diameter x 11.1" height; 159.4" max adjustable height
Light Source:
Incandescent: 1 x 22W LED/A-21/Medium, screw-in
Product Specifications:
Product Name: New PH 5® Pendant Light
Brand: Louis Poulsen
Design: Poul Henningsen
Release Date: 1958
Production Date: current
Country of Origin: Denmark
Item Number: LPL-PH5-PENDANT-LIGHT
Product Code: 5741918113
Models: 5741099841/5741099838/5741099809/5741099812/5741099825/5741099799/5741099867
GTIN: n/a
Materials: aluminum, steel
Material Metal Lamp Holder: white opal glass light diffuser
Material Lamp Shade: white powder coated aluminum
Item Weight: 12.65 lbs
Product Dimensions: 19.7 x 11.1 in
Assembled Height: 11.1 inches
Assembled Length: 19.7 inches
Assembled Width: 19.7 inches
Assembly Required: no
Use: home, office
Product Category: lighting
Collection: pendant lights
Mounting: hanging
Shape: round
Pattern: solid
Texture Shade: matte
Cable Type: 3-conductor, 18 AWG white PVC power cord
Style/tradition: modern
Number of Lights: 1
Light Bulb: screw-in base LED
Included Components: Bulb included
Maximum Compatible Wattage: 200
Voltage: 110 volts
Specific Uses: indoor use only
Fixture Features: dimmable with wall dimmer, height-adjustable, diffused lighting
Shade Material: aluminum
Light Direction: diffused
Power Source: corded-electric
Type of Bulb: E26
Shape of Bulb: A23
Start Up Time: Instant-On
Certification: UL, cUL, dry location, IBEW
In Stock.
Usually ships in 2-3 business days or sooner