Louis Poulsen PH Snowball White Pendant Light by Poul Henningsen
Price:
$2,648.00
Code: snowballlamp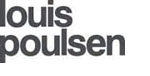 Louis Poulsen PH Snowball Pendant Light
Modern Danish Pendant Light Fixture - Poul Henningsen Design - 1924
Designer:
Poul Henningsen
Manufacturer:
Louis Poulsen Lighting
✓ Free Shipping on PH Snowball
✓ 110% Low Price Match
✓ No Sales Tax
Louis Poulsen PH Snowball Pendant Lamp. PH Snowball designed by Poul Henningsen (1924), made by Louis Poulsen Lighting in Denmark. The PH Snowball lamp is considered to be a masterpiece of mid century modern Scandinavian design. This modernist pendant lamp displays the exemplary design talent of Danish designer Poul Henningsen. Poul Henningsen designed the PH Snowball lamp in 1924. This modern pendant light is the ultimate modern icon. Always stylish, effortlessly elegant and uniquely beautiful, the PH Artichoke lamp is a modern classic that evokes a world of luxury and sophistication. The PH Snowball lamp is a modernist light vessel to be treasured forever. It is considered by many to be an artwork suspended in space. The gracious shape of the PH Snowball makes it an easy choice for any refined interior.
Poul Henningsen's PH Snowball pendant lamp is as much about mathematics as it is about light. The shapes in the PH Snowball lamp are precisely aligned so that every surface receives a ray of light at exactly the same angle. These rays of light are then reflected, the degree of which is controlled by Poul Henningsen's careful placement of matte or glossy finish. The result is optimal and even distribution of light that's completely without glare. While the form of the PH Snowball lamp was surprisingly modern for 1924, Henningsen did not design this lamp to celebrate the new technology of the electric light bulb. Rather, his goal was to recreate a quality of light he had experienced from petroleum lanterns, which were used in the small Danish town he grew up in because there was no electricity. As with all of Poul Henningsen's lighting, his aim was to "work scientifically and make lighting more beautiful."
The PH Snowball is considered a smaller version of the PH Louvre made for the Adventist Church in Skodsborg, Denmark. But unlike the PH Louvre, the number of shades is reduced to just eight mounted on three legs - and the diameter of the fixture is also reduced due to the fact that it was intended for lower ceiling spaces. This fixture was first launched together with the PH 5 and the PH Artichoke but it did not get the same attention as the other two pendants. However, as a result of the PH Snowball being re-drawn and re-introduced in 1983 this fixture has come alive again. Today it is made with white shades glossed on the top and matted on the underside. The top of the shades are glossy in order to create sparkling light. The undersides of the shades are matte to avoid reflections of the light source.
Light Bulb included
with every Stardust purchase.
No need to waste precious time looking for the right bulb.
Stardust always includes the required Louis Poulsen light bulb.
> Louis Poulsen PH Snowball PDF file
> blog reference
Made by:
Louis Poulsen, Denmark
Design by:
Poul Henningsen
Collection:
Louis Poulsen Pendant Lamps
Louis Poulsen Product Code:
snowball
Dimensions Lamp Shade: 15.4"H x 15.7"DIA
Cable Length: 12'
Cable Type: 3-conductor, 18 AWG white PVC power cord
Material: aluminum
Color: white
Light Source: 1 x 200W/A-23/IF medium
Light Bulb: screw-in based (incandescent, halogen, fluorescent or LED)
Bulb included: yes (1 x 100W incandescent or similar)
Certification: cUL listed, Dry location. IBEW.
Weight
: 28.65 lbs
Light Source
: screw-in type 1 x 200W/A-23/IF medium
Light Bulb: A-23 base incandescent, halogen, fluorescent or LED
Light Source
: cUL listed, Dry location. IBEW.
Use:
indoor
,
living room
,
dining room
,
bedroom
,
office
Shape:
round
Finish:
white
,
stainless steel
Product Category:
modern lighting
,
pendant lamps
Style:
modern design
,
classical
,
decorative
Museum Reference:
Designmuseum Danmark, exhibited
Country of Origin:
Denmark
Registered by:
Louis Poulsen PH Snowball
View all by
Poul Henningsen
View all from
Louis Poulsen lighting
In Stock & Ready to Ship.
Usually ships in 1 business day.
Free shipping, insurance, tracking number!
110% Low Price Match Guarantee on FLOS design!
No additional Sales Tax on FLOS lighting*!
Friendly and Knowledgeable Customer Service!

View other Louis Poulsen lighting ideas, floor lamps and pendant lights.
Watch Poul Henningsen Design Interview at
Stardust
: