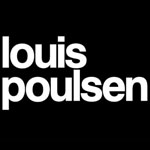 Louis Poulsen Lighting
Louis Poulsen steadily creates neoteric and distinctive lighting products coordinating to the artistic tastes of home owners, architects and interior designers.
The company, renowned for the Scandinavian simplicity, originality and functionality of its expertly-crafted suspension lights, creates the authentic PH series. Notably the Louis Poulsen PH 5 Pendant Light and the Aeros Pendant Light.